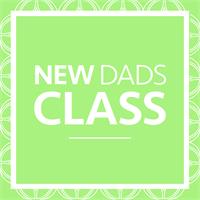 New Dad Class
Finally, a class just for brand new DADS!
Why wait to try and learn while you're in the trenches, in a trial by fire, when you can learn in advance what other parents have said they wish they knew before they entered into one of the most important life changes they'd ever experienced?
This workshop is for brand new dads-to-be who want to be the best dad they can be from the start. In this workshop we will cover:
--how best to support your partner and yourself in the last few weeks of the 3rd trimester to be prepared for your baby's arrival
--the powerful role you as a man play in labor and delivery and how you can help make it the best experience for your partner, your baby and yourself
--what the first few days, weeks and months of parenthood are REALLY like how to create a plan and gather what tools you need to make it all work
--methods to strengthen the bond between you and your baby when they arrive (and before!)
--how to become clear about what you uniquely offer as "The Dad" and how to integrate that into a healthy and happy family life together.
You can do this - you can be a great dad!
Dr. Jay Warren is a dad himself, who remembers how hard the transition to fatherhood was for him. And as a prenatal and pediatric chiropractor who works with pregnant and postpartum women and babies all day long, he hears from these new moms what they're wanting from their man during incredibly exciting, yet stressful time. Jay is an incredible father and speaks from how he has learned to be a good dad and how that is an ever evolving role.