Spinning Babies® Parent Class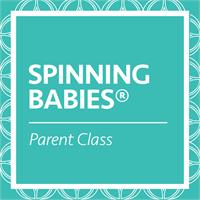 $150
CLASS CAN ONLY BE TAKEN IF YOU ARE 20 WEEKS AND BEYOND
CURRENTLY BEING OFFERED IN PRIVATE CLASS FORMAT ONLY - SAME PRICE BUT IN YOUR OWN HOME
Babies have a very important and active role during labor — your job is to dilate; your baby's job is to rotate!
Babies must navigate through your pelvis to be born. The Spinning Babies® Parent Class is an ideal opportunity to learn techniques to help bring balance to your body and address any restrictions in your pelvis in order to make birth easier.
Together, you and your birth partner can use these techniques before and during labor to help make room for baby. After this class, you will better understand how your baby can find optimal positions for labor, and make birth less painful— even pleasurable!
Suggested time to take this class is once you have a belly bump (20- weeks onward) This class is ideally taken earlier so you can begin the practice to make more room for baby and understand better posture and comfort in pregnancy for you and baby. For expectant parents only.
Location of class:

CURRENTLY IN HOME ONLY
Taught by: Debbe Cannone and Konnie Kirksey-Yates
Certified Doulas, Educators and Spinning Babies® Aware Practitioners