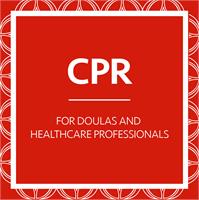 CPR for Healthcare Workers
BLS for Healthcare Providers Course from the American Heart Association. The BLS Healthcare Providers Course is required if you work in a hospital.
It is also intended for: Birth & Postpartum Doulas
• EMTs
• Respiratory, Physical or Occupational Therapists
• Medical or Nursing Students
• Dentists
This is a two-year certification. Cost is $55 without a book or $65 with a book. Registration required.