HypnoBirthing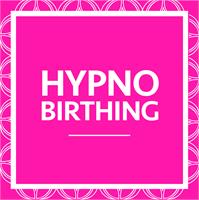 COST: $395 PER COUPLE
Care's Class Series $525 PER COUPLE(she teaches once per quarter)

ALL CLASS SERIES WILL BE TAUGHT ONLINE via ZOOM FORMAT IN THE COMFORT OF YOUR HOME.
(Saturday classes are 9am to 12pm(noon)
Until we can hold full classes of 8 couples, these classes will be offered online. If we start the class series online - it will finish online even if the guidelines change. Thank you for understanding.
Class dates shown

are the beginning date

of the series - unless there is a holiday, classes end 5 weeks from that start date.
There are no refunds/pro rated amounts

for classes missed in case baby is born before the series ends as we cannot refill that spot. Thank you for understanding.



Hypnobirthing is breathing, relaxation, visualization and fear recognition. Also included in our education series - two online courses - Induction 101, Newborn procedures extra download meditations and a full comfort measures and birth rehearsal in class five. More evidenced based education to full inform you of all your choices for birthing both in and out of the hospital.
After teaching for 14 years, we understand the fears associated with childbirth and how to help you work with them. Those fears should not hold you back from having an amazing birth experience. Once you know your options for birth and realize that it is a natural process that women do all over the world - you begin to believe in your body and it's ability to birth.
Birth partners are a key component in HypnoBirthing and the three of us work side by side to achieve your birthing goals. Educating yourselves and then finding the right care provider is the first step - then classes and then practice.
Group classes must have a minimum of 5 couples in order to be held and we reserve the right to cancel the class up to 1 week before for lack of enrollment.
YOU WILL NOT NEED A COMFORT MEASURES CLASS IF YOU ARE TAKING A HYPNOBIRTHING SERIES. IT IS ALL COVERED IN CLASS 5.
HypnoBirthing 5 Week Series - Birth Education Center