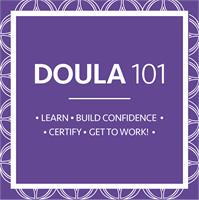 Doula 101
COST: $50 Part 1 - This class is for Birth doulas - Begin the journey with confidence and support! Don't know where to begin – this will be your step by step plan to success. Simple and easy to accomplish! We will cover the basics of getting your business started (website, cards & advertising), organizing your personal life, paperwork for the state & government (setting up your files) and help you identify and set realistic goals for your business. Begin working on that certification – step by step. There is so much you can do BEFORE you have your births or hold for first baby! Volunteering and networking will sky rocket your plans – find out how & where to start. Learn which trainings to budget for and which websites you'll find a wealth of information on. Get your foundation in place and you'll feel so confident when taking that first birth! Minimum of 8 students to hold class.
Registration for the Finishing series classes closes 1 week prior to each class and each class has a cap on how many we can take. Sign up early! We need time to get handouts etc. in order for each class.
Limited seats available
Must have completed a training with a certifying organization. (DONA, CAPPA, To Labor, Pro Doula, Madriella, SDB).
If you are a Hearts and Hands volunteer doula from UCSD and are interested in participating in the BEC doula matching referral program, you need to go through a certifying organization training first. We recommend the DONA training with Gerri Ryan.
This class is for doulas in training, working toward their certification.
For questions: Please email:
Doulas@BirthEducationCenter.com
No refunds given after 1 week prior to class and if you miss due to a birth, your registration will stay on the books until the next time the class is offered so you don't miss it.