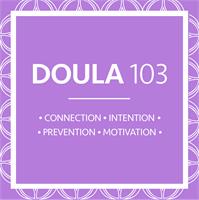 Doula 103
COST: $50 This class will cover different methods for comfort in pregnancy and labor. We will cover common questions, local practitioners to refer mamas too and practice the different techniques so that you will feel comfortable placing your hands on a laboring mama. LOTS of practice!! Bring your doula bag for a last minute check and we will also cover what to wear to a birth – different things sometimes for different places! This is where the fun begins!
Must have 8 in attendance to hold class.
Registration for the Finishing series classes closes 1 week prior to each class and each class has a cap on how many we can take. Sign up early! We need time to get handouts etc. in order for each class.
Limited seats available
Must have completed a training with a certifying organization. (DONA, CAPPA, To Labor, Pro Doula, Madriella, SDB).
If you are a Hearts and Hands volunteer doula from UCSD and are interested in participating in the BEC doula matching referral program, you need to go through a certifying organization training first. We recommend the DONA training with Gerri Ryan.
This class is for doulas in training, working toward their certification.
For questions: Please email:
Doulas@BirthEducationCenter.com
No refunds given after 1 week prior to class and if you miss due to a birth, your registration will stay on the books until the next time the class is offered so you don't miss it.