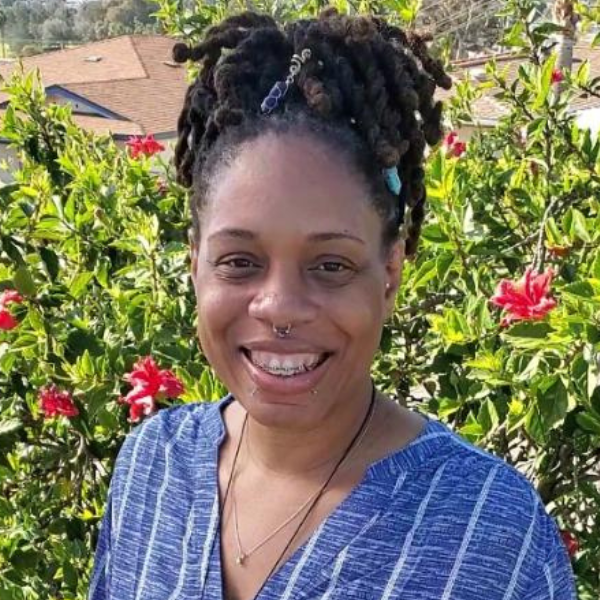 Tanesha Adams
DONA certified, Rebozo Certified
Tanesha is a DONA certified birth doula, Rebozo Certified and CAPPA trained Postpartum Doula. For two years, she volunteered with the Hearts and Hands doula program at UCSD before taking on any paying, private clients and has trained continuously with the BEC. She has been a birth doula for 4 years, a mother for 23 years. Before her journey into birth, she was (still is!) a Board Certified Massage Therapist and a Reiki Master. Tanesha is a spiritual consultant, which gives her unique perspective and intuitive insight into her clients. Tanesha is also a classically trained chef; she often supports her clients with meal consulting.
Tanesha loves birth and can support anything you physically as well as emotionally. Tanesha is gifted in keeping the partner at the forefront and helping the partner to feel just as supported through the birth experience. Tanesha's hobbies are breakfast, lunch, dinner, and figuring out how to turn small talk into medium talk. She meditates, reads, cooks and is one of the most patient people on the planet. She can't wait to meet you and be a part of your journey!
*While the professional birth and postpartum doulas listed on the website are carefully screened and selected by the Birth Education Center, they are not employees. All doulas invest in the program by paying a yearly listing fee. By entering into contract with your doula, you do so at your own risk. The doulas are responsible for the means and methods for providing non-medical support to families, within their scope of practice.