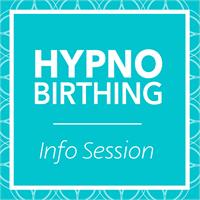 Hypnobirthing Info Afternoon
COST: FREE
ONLINE VIA ZOOM
Have you heard people talk about HypnoBirthing and wondered what it's all about?
Are you considering HypnoBirthing and want to know more about it before signing up for a class?
Are you afraid of giving birth, or looking for a way to make your baby's birth an unforgettable experience instead of an experience you want to forget?
Relax with a cup of tea on your own couch and listen as we give you a feel for how HypnoBirthing can impact your family in a wonderful way, whether you're preparing for
your first, fifth, or future pregnancy. Birth is instinctual and amazing! You just need more information on how your body works and how to release those fears that hold you back! We want to you and your baby to enjoy this special time - we are with you every step of the way!
Cost: FREE