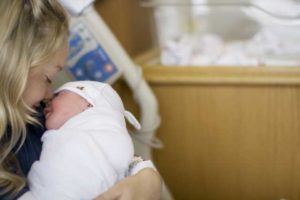 Whether your Cesarean section was planned or not, chances are you have not been properly prepared for your recovery period. Not only are you going into a very crucial postpartum period but you are also going to be healing from a major surgery. Your personal needs with be higher than you anticipated: feeding your baby in a way that will not interfere with the healing of your incision, how to get up and down, caring for your baby while healing, and caring for yourself. Our trained postpartum doulas will come into your home and set you up for a safe, healthy recovery.
All of our doulas are independent contractors, trained specifically to work within the Birth Education Center's philosophy and mission.  They have had advanced training specifically in the postpartum healing modalities, both vaginal and c-section. There are so many things to think about after a belly birth, and bringing in an expert right from the start will help you to reset and recover with confidence and success.  Our doulas will spend time with you in the privacy of your own home and create an individualized plan specific to you and your family's needs.
Pricing: $250
What we offer: In our four hour home visit, we will be addressing common things overlooked in a  postpartum recovery, designing a personal plan for you and your partner to get back to normal and have long term results. Resources tailored to you and baby, along with nutrition help to feel your best as you heal and so much more. Your partner will also need support in knowing what to expect over the next few weeks and how to incorporate that into your family's lifestyle.
Please fill out the attached information form, make payment, and one of our coordinators will be contacting you ASAP to set up a convenient time to come to your home.
Congratulations on the birth of your baby! We look forward to helping you to RESET and RECOVER.