Release & Relax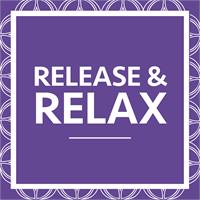 COST: $45 PER MAMA(no partners allowed)

LIVE
ONLINE VIA ZOOM
Spend an evening with Care of San Diego HypnoBirthing - deepening your relaxation techniques while connecting with your baby and yourself.
We are so excited to finally offer this extension of HypnoBirthing relaxation for pregnant people only. Let us pamper you with an evening session of relaxation, visualization and connection. We can't wait!
This class is designed to be taken as soon as you have signed up for HypnoBirthing classes or even if you are not in HypnoBirthing! You can enjoy these sessions several times before you give birth - curriculum changes each time. Classes fill fast so sign up for the months you wish to attend.
Please plan on arriving 15 minutes early - we will be starting on time and you won't want to miss a second!
FAQ: Care teaches this class every month - the curriculum is different each month, opening ritual is the same.


Class Fee: $45.00
Class space very limited, 1 week cancellation policy for full refund. No refunds given unless your spot is filled.
Location of class:

YOUR HOME