Care Messer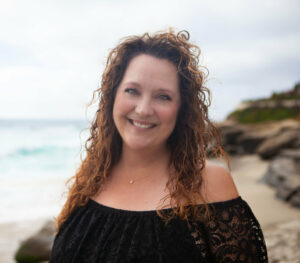 Founder
Certified Hypnotherapist
HypnoBirthing Practitioner
Birth and Postpartum Doula
Placenta Encapsulationist
Professional Cuddle Facilitator
Authentic Relating Facilitator
Erotic Blueprint Coach ™
Care is the founder of The Birth Education Center. When Care discovered Hypnobirthing for the birth of her daughter in 2008, it changed her life's path. Care believes that babies can experience a "birth day" that is magical, loving, and gentle. When families are educated to resolve fears, birth becomes a beautiful positive experience. Care continued on to become a DONA Certified Doula became a Certified Hypnobirthing Instructor. From there, Care started her own business, San Diego Hypnobirthing where she has been educating families since 2009. She is a NATH Hypnotherapist, a Certified Placenta Encapsulationist, an Erotic Blueprint Coach®, an ICEA-trained Childbirth Educator, a CAPPA-trained Postpartum Doula, and an Innate Traditions Certified Postpartum Doula. She is also an Authentic Relating facilitator and leads women's and couples circles, both at the Birth Education Center and for private events. She recently completed her certification as a Holistic Doula under the Matrona.
Care is certified as a Professional Cuddler and Cuddle Facilitator through Cuddle Sanctuary in Los Angeles and through Cuddlist.com. Care has certified with Jaiya as an Erotic Blueprint Coach ® and uses those skills in connecting families, both before and after birth.
Care served as the Director of Cap Wellness Center. She is a mentor and educator for doulas across San Diego County in Professional Doula Classes created for the Birth Education Center. She has also trained students nurses at SDSU and held nurse trainings in local hospitals. She is a Board member at The Nizhoni Institute for Midwifery and served as Vice President of San Diego Birth Network. She is the proud mom of two beautiful daughters and two feisty Pomeranians.